When ARK Invest ETF Buys, You Sell These
Sell these on
T2BF now
. T2BF is a trading platform.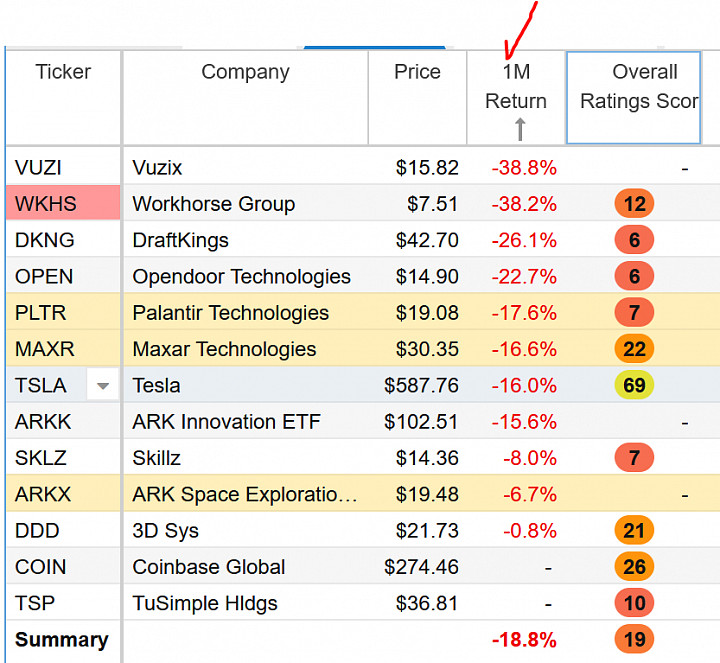 Score Data from Stockrover. Sign up for two weeks. Free.
The bitcoin value will hold. The others will not, especially Dogecoin, which only took two hours for the creator to design. Why? It was a JOKE. That coin is a joke.
Elon's dumping the pump.