Limelight's Technical Details
LLNW's chart: volume surged and the stock cut through moving averages: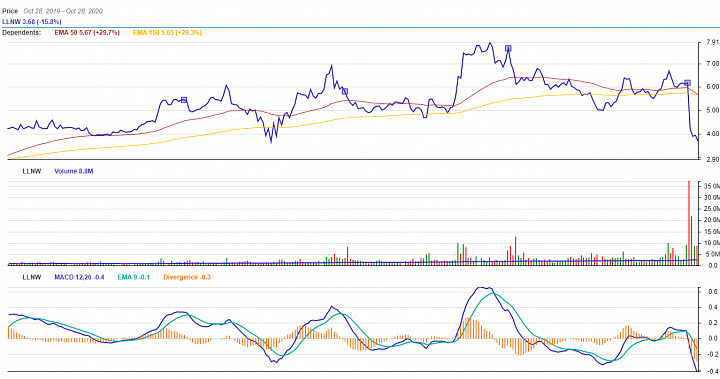 One analyst said this about LLNW in June:



"Lake Street analyst Eric Martinuzzi noted that after spending time investing in its business, the company now has a "best-in-class" over-over-the-top, or OTT, video content delivery network. FORTUITOUS WAVE OF CONTENT: The Lake Street analyst sees the company's product offerings as coinciding " fortuitously" with a wave of new and planned content offerings from the likes of Disney (DIS), HBO (T), and NBCUniversal (CMCSA). Martinuzzi initiated coverage of Limelight Networks with a Buy rating and $8 price target on Monday. The analyst believes Limelight is "on the cusp" of years of double-digit growth and margin expansion. Martinuzzi forecast "a bright future" of new account sign-ups and higher installed base retention as the company turns its competitive advantage into market share gains, the analyst said in his research note."