Investing Notes for Wednesday, October 9 2019
The blacklist of companies was meant to prompt the Chinese reaction that would and talks early and allow us to save face. The Chinese know this. They are "taking the highroad "an effort to put political pressure on Trump by restating that they want to buy American agricultural purchases in exchange for a limited deal. It's really clever actually… But I don't think it will work in reality. The Midwest is too patriotic, to red, and the narrative that "he rejected a crop buy offer!" to easily countered by Trump during his campaign. All he has to say is that he is not abandoning our Midwestern brothers, because the Chinese are leaving state subsidies off the table.
Hold fast, it looks like there will actually be talks on Thursday and Friday. Iron hands.
(via user)
Trade: $SPY, $VXX, $QQQ. Hold $TLT, $BOND.
Breaking news: China has offered to buy 2 packages of Trump steaks and a WWE collectors pack if the US drops all tariffs. White house still weighing options.
$FIT up 3.5% as it shifts production outside of China. But Fitbit wearables fad is over. Avoid.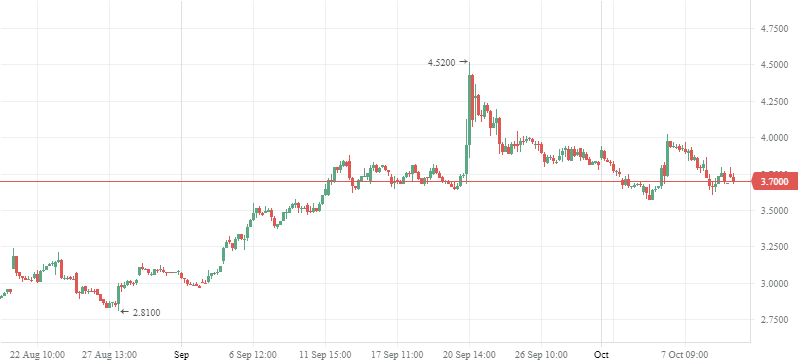 Telecom giant AT&T $T is selling its USVI operations, raising $1.95 billion which will help pay down debt. Besides, Puerto Rico has hurricane risks.
$IRBT iRobot is down 7.6% on an analyst downgrade. Well, these vacuums are fads too. The time to have sold was at $120.
$IRBT
, iRobot Corporation / H1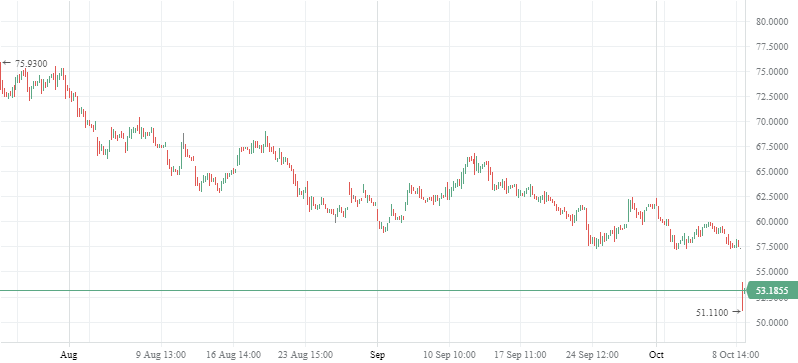 Are you buying into the rally? Looks as fickle as the others. Enjoy it since the market will continue going up over the long-term.