Pre-weekend Trades for Friday, June 21, 2019
Stocks exploded higher on Thursday as…you guessed it…trade war tension worries eased. Trade the rally and dump on the first sign of hostility between the U.S. and China.
SPY: all-time high but losers are left out, including $BIDU and $HIMX.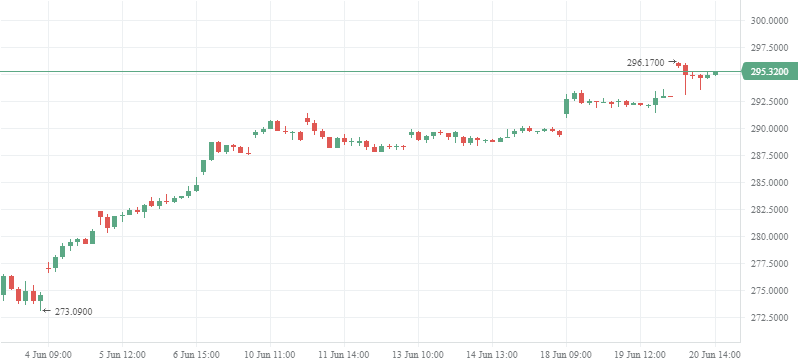 Avoid $NIO even though the stock bounced from the $2.50 low. It is a bear trap.
Trade chip stocks, whose fortunes are still unknown as a 2H recovery is unlikely. $MU, $NXPI, $QCOM, $SWKS and $AVGO have the most short-term upside. Buy.
Even resources are participating in the rally. Avoid $CHK. Instead, hold oil stocks as oil prices return to the $55 level. Hold $SLB, $HAL, $XOM, $COP, and $CVX.
Volatility $VXX deflated. The fear index lost air. Avoid until the trade war heats up again. Wait first for President Xi and Trump to argue during their meet later this month.
$SNAP is about to break-out to $15. Missed out. Avoid. Hold the stock if you own it.
Twitter $TWTR is on a downtrend while Snapchat and Facebook $FB soar. Why? Twitter blocks and censors users. It is not a site for freedom of speech.
Share your trades, your winners and your losers.