Alert: Himax Technologies Up 6.86% and Here's Why
HImax Technologies $HIMX is riding from the Qualcomm $QCOM / NXP Semi $NXPI buyout play. With the US and China backing down from trade wars, $HIMX may continue on its path towards 3d sensing solution sales. A slew of high-end, premium smartphone makers want to include the QCOM-HIMX tech. in the next-gen phones.
At $7.79, HIMX stock is a steal. At $13-14 in Nov-Dec 2017, investors wrongly bid up the shares too early.
Coming up: dividends yielding 3.29 percent add to the undervaluation in the stock.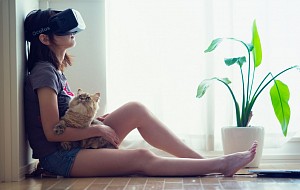 Above: $FB Oculus is DOA but the standalone model is cheaper and could get some buyers. Microsoft $MSFT Hololens is only a concept model right now.
$HIMX
, Himax Technologies, Inc. / H1