​ Tomorrow's Moves for Tuesday, January 15, 2018
Markets were okay with Citi's ($C) earnings report. Weak fixed income and other misses are expected in light of the government-induced slowdown. Will you buy financials now? $BAC, $WFC?

$AMD is holding steady in the $20 range. Bulls and bears always win trading AMD stock. ER is just weeks away. Get your bets ready.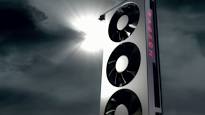 $HIMX dipped as predicted. Always disappointing.
$NEM is buying $GG. Zzzz on gold. Crypto is more fun (but not investable).
Ford $F did it. It's back to the $9.00 level. It just needs a few more bucks to erase that $7 - $9.00 bottom set in Nov – Dec 2018.
$NBEV – New Age Bevvies is $7+. The short-selling against it is not panning out. Is fusing weed and drink feasible? Give it a try. It does not taste good.
Canopy Growth $CGC up ~ 9%. Amazing. You can't short weed stocks and you can hold them until just before they fall. When's the next dip? Never? Watch $TLRY, $ACB, $CRON, also.
Are you trading weed stocks? Share your moves with ~ 850 members.