What Will Hexo Close at?
$HEXO is $2.92, down $0.765 (20.788%) currently. The cannabis firm issued weak preliminary quarterly results. It withdrew the 2020 forecast:
Net revenue for FQ4 and F2019 should be $14.5M - 16.5M and $46.5M - 48.5M, respectively. During its FQ3 conference call, management projected a doubling of revenue in FQ4 ($31.8M based on FQ3). The shortfall was due to "lower than expected product sell through."
Source: SA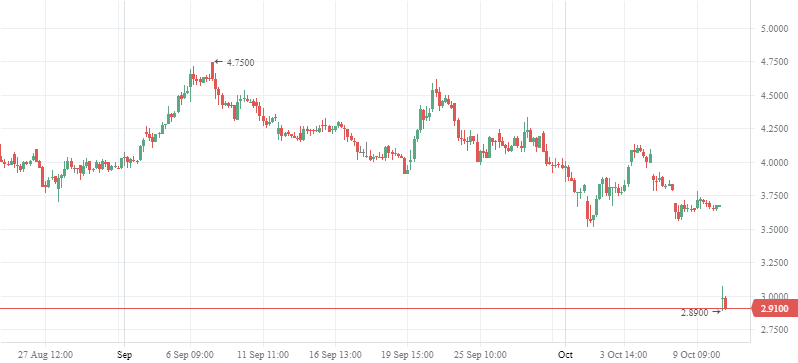 What will Hexo stock close at on Oct. 31?
Up? Agree.
Down? Disagree.
Voting is over
Waiting for


the right answer