SunEdison Falls: Is There Still a Play?
David Tepper-controlled Appaloosa Management is SunEdison's (SUNE) thorn by the side. It is hurting the stock, as shares fall in the double digits. With the stock now below my trading range of $3, is there a short-term play here?
Tepper's complaint is that it forced (TERP) to purchase $799mil in Vivint (VSLR) assets.
Markets are over-reacting. They appear to believe the investment firm is more correct than SUNE's legal rights and obligations with VSLR, TERP. At the current level, there's a bullish trading opportunity.
<!== INSTRUMENT %% %60% ==!>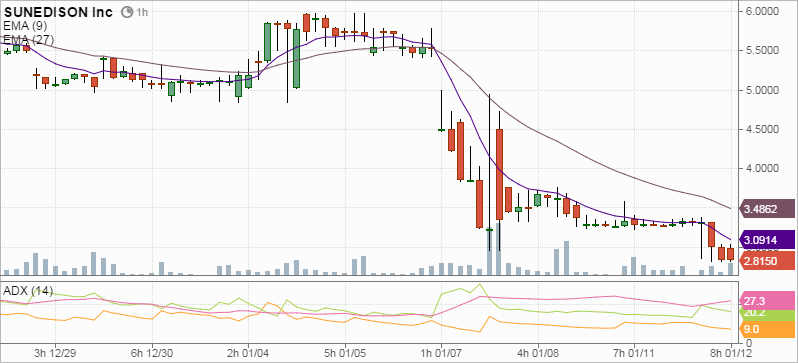 Do you agree?
Voting is over
Waiting for


the right answer