Weekend Ideas After Last Week's Bloodbath for Dec 8-9, 2018
The SPY's 3.8% drop rattled traders last week.
$AAPL PT $150. Agree? It already fell to $169.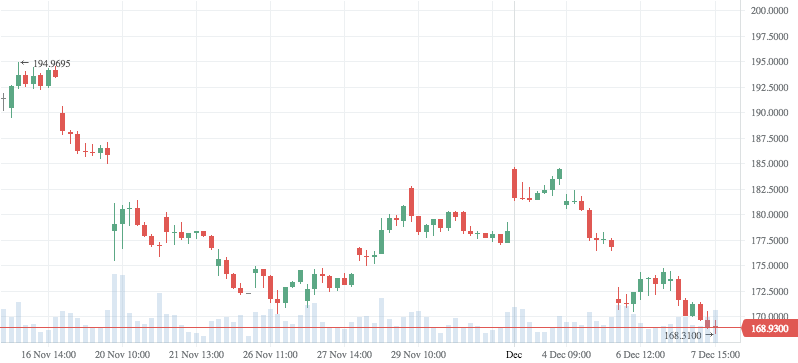 Oil and Gas are back in play again. The OPEC supply cut will send the sector higher. Watch Marathon Oil ($MRO). The production increase will give revenue a lift.
$MRO
, MARATHON OIL CORP / H1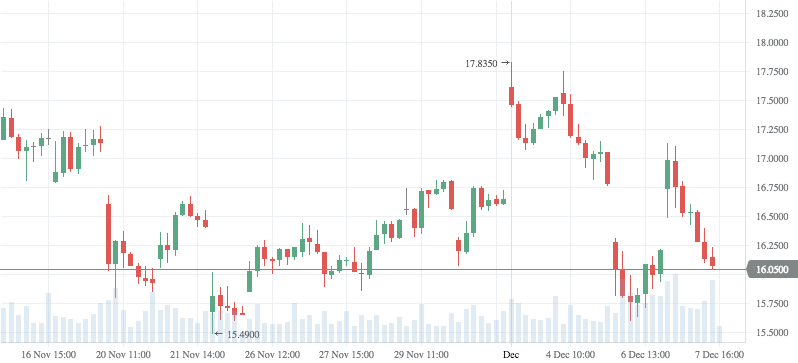 Puts on Tesla ($TSLA) may end up worthless. The market tanks on valuation concerns and yet Tesla, which is 25x more expensive than $F or $GM stock, is up 36% in the quarter and off just 7% from yearly highs.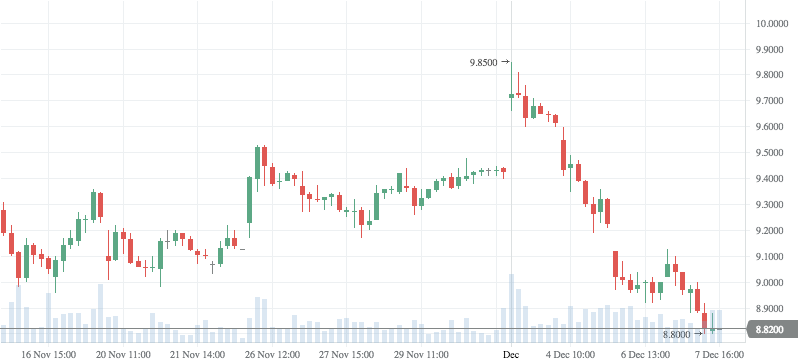 Canada is unwittingly in the cross-hairs of China. The U.S. is asking Canada to extradite the CFO of Huawei. Big problem if this executive is found guilty of fraud, deals with Iran. China must look out for its own, creating friction among the three countries (USA, Canada, China).
$AMD
, ADVANCED MICRO DEVICES / H1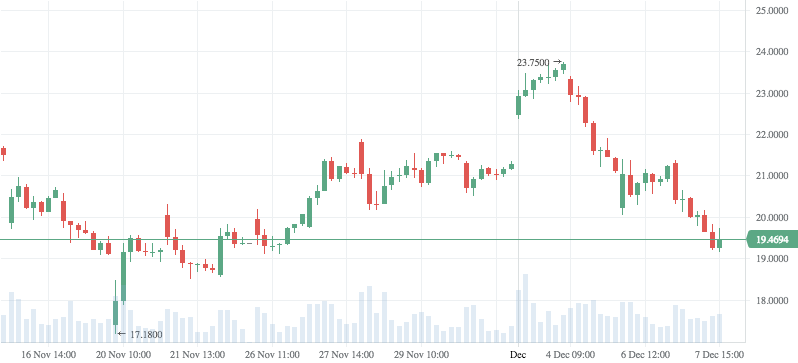 Roll out $AMD puts into January. Especially if AMD rallies on no fundamental news.
Remember the days of $MU, $SQ's race to $60? Good times. Now it's not. $MU may see $30 or it may fight and hold $35 - $40.
Recession? Pfft. No. The economy is strong and the Fed hikes cannot derail the growth. The market is ready for US-China tariffs at 10%. At 25% that is unreasonable and irrational. 10% - 15% is a level market can absorb.
BUT of COURSE you should dump gaming stocks. $ATVI, $EA are very cocky. Unacceptable. Do not ignore your customer's gaming needs and decide on game development purely for profits. Your gamer base will leave you, especially when game prices are going up.
What are you trading on Monday?
Share below.
Now Read This: