Micron Raised its Guidance: $60 - $65 Next

21 may 2018
Pity to anyone who sold Micron $MU at below $50. Not the Value Investing Way.
On its analyst day, Micron raised its guidance, as streetinsider posted.
For the fiscal third quarter, on a non-GAAP basis, the company now expects:
Revenue in the range of $7.70 billion to $7.80 billion compared to prior guidance of $7.20 billion to $7.60 billion.
Earnings in the range of $3.12 to $3.16 per share compared to prior guidance of $2.76 to $2.90 per share, based on 1,238 million diluted shares.
$MU
, MICRON TECHNOLOGY INC / H1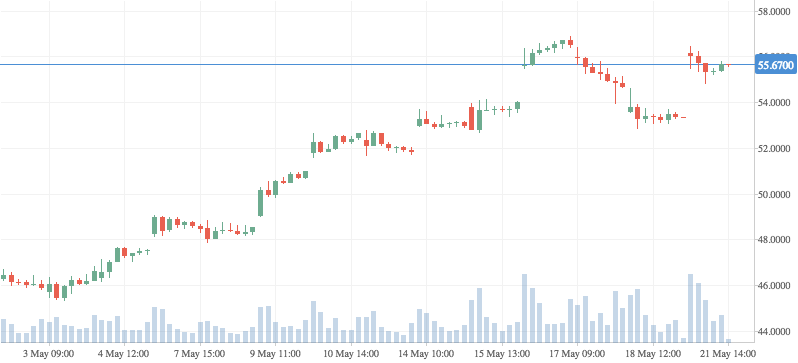 Related: $AMAT might catch a break and return to $50. Or maybe not. Stick with $MU.
MU PT $60 - $65. Agree or disagree?
Sign in now to vote. Join 825+ members. Free.