ARK: Buy Coinbase or Tesla?
$ARKK
continues to momentum trade, which is a great way to attract assets. So long as ARK is in the news, inflows will rise.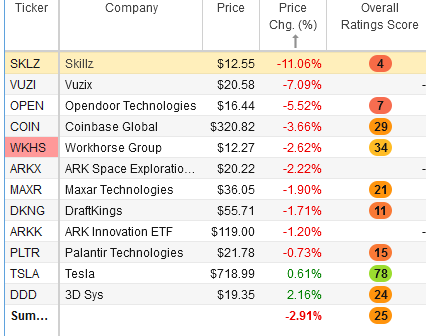 Data source: Stock rover - sign up now.
The daily losses on ARK's latest additions are horrendous. Still, TSLA stock is holding up and so will ARK.
Would you buy $COIN and sell $TSLA?