Will PC Sales Ever Overtake Smartphone Sales?
Smartphone sales trounced PC sales some time ago. It is now second nature to upgrade one's phone every year or two, spending thousands. The value investor would pay little attention, though, to the latest phone and instead watch the demand trends for the market.
But what if PC sales make a revival as $AMD and $INTC launch 8- and 12- core systems? $NVDA cards support more quality games than smartphones ever will.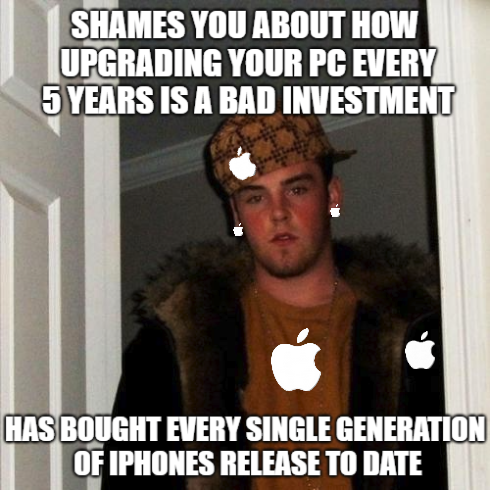 Agree or disagree:
Agree: Phone sales could drop after peaking as PC sales make a revival.
Disagree: PC market is on chronic decline. iPhone sales will fly higher. Forever.