Tomorrow's Moves for Wednesday, January 16 2019
$PCG is the utility stock that should not have imploded. It is a reminder that no stock is truly safe. The CEO does get a nice payout as the company files for bankruptcy.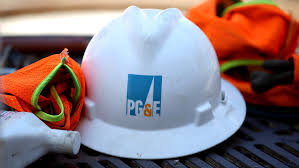 Would you jump into financials? $C results were okay. Not great but okay. $JPM reported an EPS miss on December's weak trading. Citi rebounded to $61+.
$FB – Facebook is on an uptrend. Will users ever quit? Probably not. Glamour makes a person's day as does narcissism. For FB users, the most interesting users are themselves.
In the chip space, $MU Micron won't go anywhere. The catalyst for growth is years away. But a trade war end, which is unlikely, would change that.
Traders are staring at $AMD when the real star is $INTC. Intel is ~ $50 again. No one saw that coming.
In the weed stock space, $TLRY actually fell. Maybe that insider isn't so smart. It's not a profit until the stock is sold, so sell a few shares at a time?
What are you trading for the mid-week?
Now read this:
iPhone sales dropping