Are You Buying Valeant Pharmaceuticals?

16 may
$VRX was a short-sell call call for DIYers in 2015. The stock topped $248 on July, 2015.
Coverage resumed for the Value Stock investor last year and continues. VRX bottomed in the $12-15 range.
Irina Koffler finally came to her senses and upgraded the stock to a hold. Her record on https://www.tipranks.com/ is here: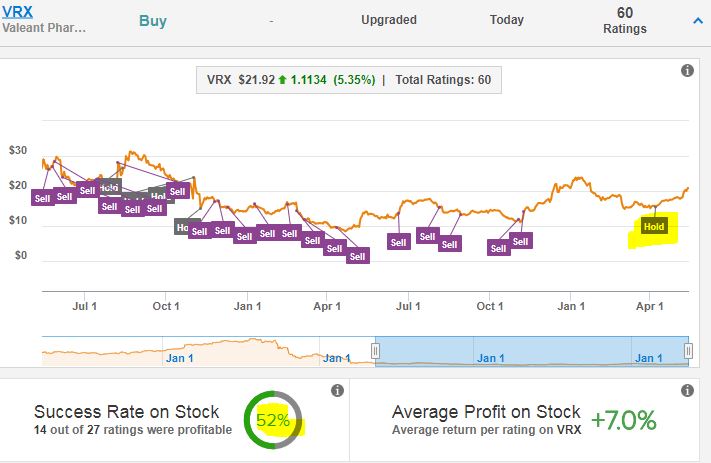 Are you buying Valeant stock?
Agree for YES.
Disagree for NO.