This Evening's Action List For Thursday, February 13 2020
Ford $F topped the most actively traded stock. The stock is a steal compared to $TSLA Tesla. All that quarterly dividend income suits the lazy investor.
$F
, Ford Motor Company / H1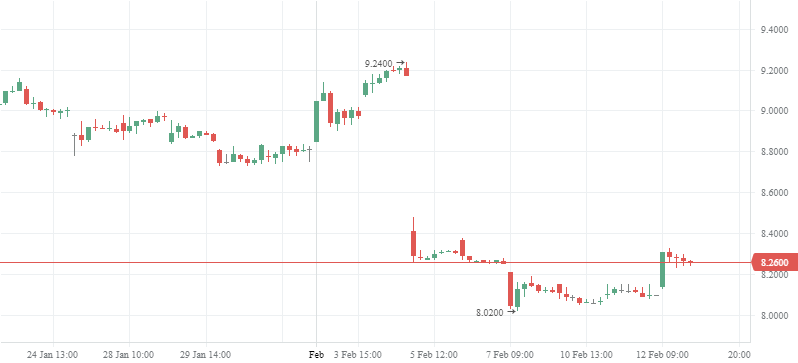 $MU Micron got an upgrade that sent the stock up. Chances are higher than the semiconductor slowdown due to the virus in China will hurt next quarter's results. Hold.
Sell MU stock at $60.
Remember to avoid beer stocks. $ABEV and $BUD are sells.
Lyft $LYFT rode a ride with $UBER last week. That journey ended after the company reported weak results.
$NOK Nokia will get to $5.00 by the end of the next month. $6-$7 will follow ONLY if 5G orders ramp up. Q1 is usually a slow period so that is unlikely.
In the drug stock space, VALUE STOCK MEMBERS may rejoice. Teva is up 33% since the pick at $10. $BHC is up 30%.
But Moderna $MRNA is foolish. The company mis-priced its stock by 15% below the closing price. This just shows the valuation does not justify the stock price. Accumulate soon. Maybe in the teens at $15-$17.
Buy $TWTR. Sell $SNAP. Hold $FB. Or just buy only $TWTR now.