Let's start with a little history, for Thursday, November 8, 2018
On this day in 1895, physicist Wilhelm Conrad Rontgen (1845-1923) becomes the first person to observe X-rays, a significant scientific advancement that would ultimately benefit a variety of fields, most of all medicine, by making the invisible visible. Rontgen's discovery occurred accidentally in his Wurzburg, Germany, lab, where he was testing whether cathode rays could pass through glass when he noticed a glow coming from a nearby chemically coated screen. He dubbed the rays that caused this glow X-rays because of their unknown nature.
Also-

On this day in 1923, Adolf Hitler, president of the far-right Nazi Party, launches the Beer Hall Putsch, his first attempt at seizing control of the German government. Hitler planned a coup against the state government of Bavaria, which he hoped would spread to the dissatisfied German army, which in turn would bring down the central, democratic government in Berlin. On the evening of November 8, Nazi forces under Hermann Goering surrounded the Munich beer hall where Bavarian government officials were meeting with local business leaders. A moment later, Hitler burst in with a group of Nazi storm troopers, discharged his pistol into the air, and declared that "the national revolution has begun." Threatened at gunpoint, the Bavarian leaders reluctantly agreed to support Hitler's new regime. Three days later, Hitler was arrested. Convicted of treason, he was given the minimum sentence of five years in prison. He was imprisoned in the Landsberg fortress and spent his time writing his autobiography, Mein Kampf, and working on his oratorical skills. Political pressure from the Nazis forced the Bavarian government to commute Hitler's sentence, and he was released after serving only nine months. In the late 1920s, Hitler reorganized the Nazi Party as a fanatical mass movement that was able to gain a majority in the Reichstag in 1932. By 1934, Hitler was the sole master of a nation intent on war and genocide.

And-

On this day in 1939, on the 16th anniversary of Hitler's Beer Hall Putsch, a bomb explodes just after Hitler has finished giving a speech. He was unharmed. Hitler had made an annual ritual on the anniversary of his infamous 1923 coup attempt, (Hitler's first grab at power that ended in his arrest and the virtual annihilation of his National Socialist party), of regaling his followers with his vision of the Fatherland's future. On this day, he had been addressing the Old Guard party members, those disciples and soldiers who had been loyal to Hitler and his fascist party since the earliest days of its inception. Just 12 minutes after Hitler had left the hall, along with important Nazi leaders who had accompanied him, a bomb exploded, which had been secreted in a pillar behind the speaker's platform. Seven people were killed and 63 were wounded.
Tesla $TSLA back in the news with the naming of a new Board Chair. Robyn Denholm set to receive 8,000 stock options each year at Tesla and a cash retainer of $300,000. What a deal! Am I the only one who thinks that Elon Musk will still control the Board of Tesla even if he isn't the Chairman? Thanks for the Tesla news BTW. Great way to start the day.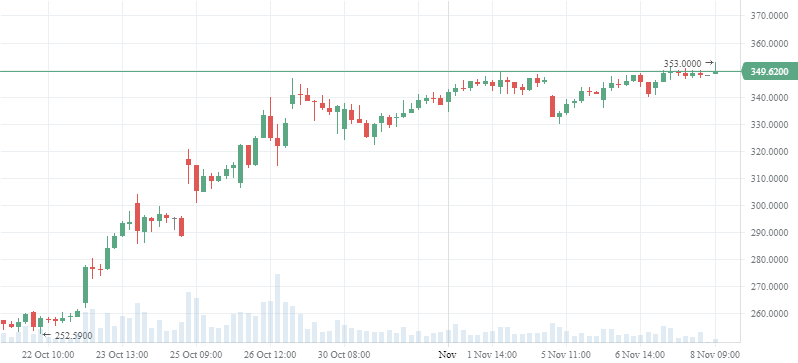 E-Hogs? Trying to imagine the reaction of Harley riders to an electric bike.

$HOG
, HARLEY-DAVIDSON INC / H1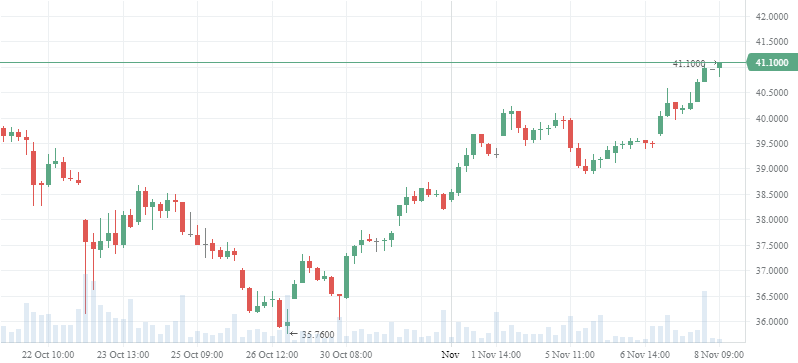 Ford is in on electric scooters? Interesting. Not interested, but find it interesting that electric scooters are seen as having a market. Not in my neck of the woods.

This is the day The Lord has made. Let us rejoice and be glad in it.

Netflix and India. Good idea expanding there, as I see it. Lots of potential customers.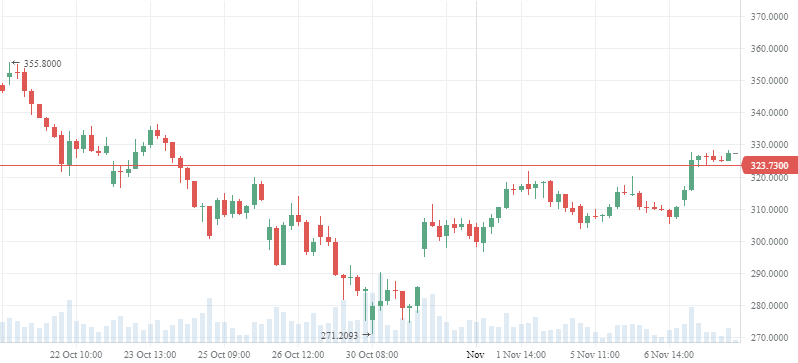 Bitcoin news has been rather quiet lately. $GBTC

Where is Jon Corzine and why wasn't he named Chairman of the Board at Tesla?

Where is Marissa Mayer and did she really turn down Elon Musk's offer?

Have a great day everyone. Stay safe, sage, and sane out there.

Excelsior!