Midweek Moves for Wednesday, August 14, 2019
The 10% tariff delay to Dec. sent stocks higher. The usual suspects bounced back: $AAPL Apple, Microsoft $MSFT, Facebook $FB. Bears who bought puts or are short $SPY will feel some pain on the long hedge.
$VIA / $CBS are merging. No one cares. They are weak cable firms. Continue on with $AMC, $NFLX, $T, $CMCSA instead. $FOX $FOXA stock looks cheap.
$AMC
, AMC Entertainment Holdings, Inc. / H1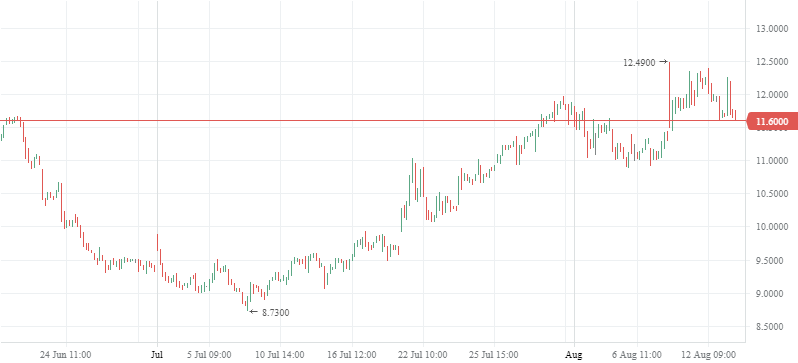 Old man stock $GE added 4%. Bottom was $9, it seems and $10 is resistance.
Dividend-Income stocks to hold:
Tobacco stocks: $MO, $PM have a strong dividend yield. So does British American Tobacco $BTI, which has even deeper value.
Financial stocks have a decent dividend and will recover as markets bounce back: $JPM, $C, $BAC. Just avoid $DB, which faces BK - bankruptcy - soon.
Disclosure: I own shares of AMC.
What are your trades for Wednesday? Share to 900 members.