​Tonight's Action List for Tomorrow, Thursday September 12, 2019
A day after that wonderful product announcement /s, Apple $AAPL stock is up a few points. Will you buy an iPhone 11 Pro for US $999 starting? Analysts are praising the Apple TV for dirt cheap monthly rates. Disney's streaming service will face meaningful competition from Apple. Netflix $NFLX, possibly, with its monthly rates more than double that of Apple TV.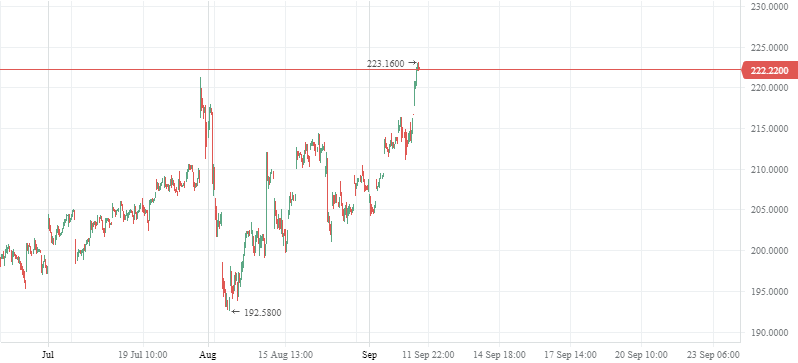 $CTL CenturyLink continues to climb big. Those who held for the rally got rewarded on Wed. More upside to follow? Hold.
$CTL
, CenturyLink, Inc. / H1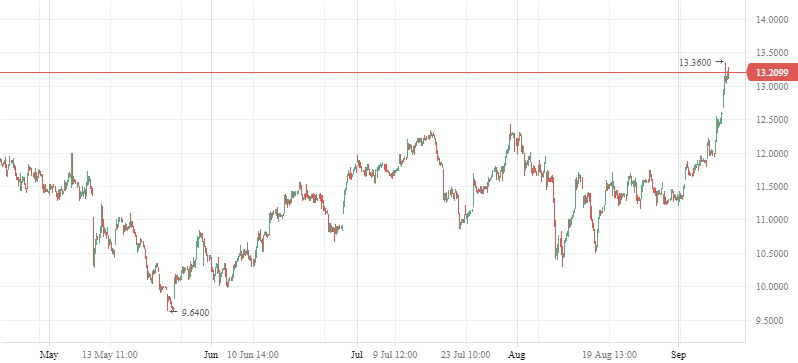 China stocks up only because of no new trade war talks breaking down. It's quiet for at least a month. Trade $NIO, $IQ.
In the resource space, Cleveland-Cliffs $CLF is on an uptrend. $10 next. Oil stocks are, as usual, falling down again. Still, accumulate $CSX, $BP, $XOM. Notice $COP enjoyed a U-shaped recovery.
Post your trades and share with 900 members!