Broadcom Wastes More Money With Symantec Buy
Broadcom $AVGO is still broken up over not getting Qualcomm $QCOM. This time, it is rumored to want Symantec $SYMC. This AV software firm is out of date. Microsoft $MSFT gives SEP - security endpoint protection - free with Windows.
SYMC is over-valued. It is up ~20% in pre-market.

Source here.
Revenueis on a downtrend: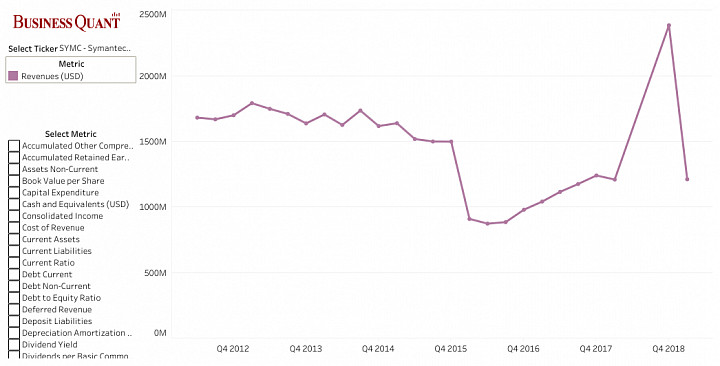 Source: BQ.
When SYMC-AVGO deal is announced, sell Symantec. Consider buying AVGO after it falls hard.