Airline Stocks on Sale
$AAL is down today as more flights get cancelled in Iran, South Korea.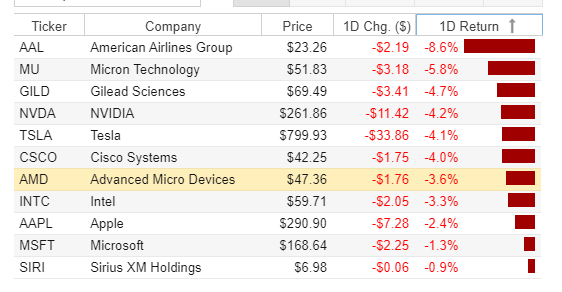 Will You buy $AAL after an 8.6% daily drop?
$GILD Gilead Sciences was up yesterday on covid-19 study progress. Now it's down on profit taking a day later.
$AAPL Apple may fall to the $250-$260 range. Rumor has it Apple is opening 1/2 the stores in China. How daring.