Buy Kraft for the Rebound
Kraft just filed its annual report after a brief delay. Why invest in $KHC stock?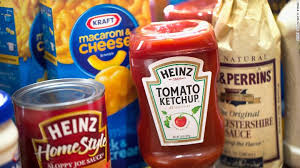 This business is making $5-6 billion annually operating income.
Coming next is a normalization in operations and developing new brands.
The stock also pays a 5% dividend.
Where did Kraft go wrong previously? 3G came in and cut costs. It replaced experienced accounting and internal controls staff with young, inexperienced kids. Now Kraft must reverse that and build the business back to where it was before.
Kraft PT $32 - $34.