Canopy Growth Rises 15%
Canopy Growth (NYSE:CGC): Q3 GAAP EPS of -C$0.35 beats by C$0.14.
Revenue of C$123.76M (+49.0% Y/Y) beats by C$18.91M.
The revenue growth is a good recovery from last quarter. $CGC is up this am to $23.80:
$CGC
, Canopy Growth Corporation / H1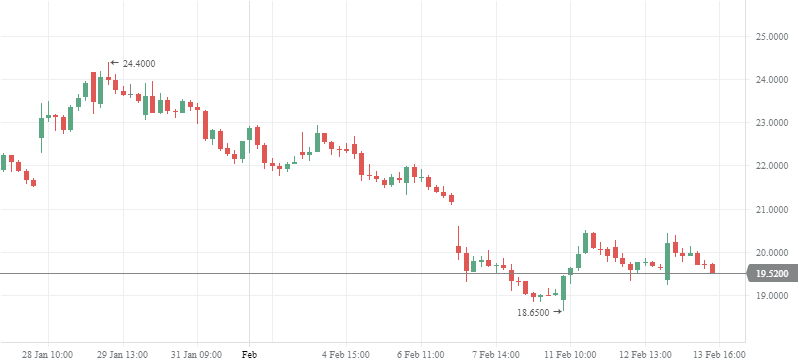 $CGC stock will close at above $28 in a month. Agree?
Disagree. Stock will close below $23.80.
Voting is over
Waiting for


the right answer