Wednesday Morning Trading Ideas for Nov 6, 2019
Per user dcv:
Futures described as "flatline." No need for shades today, so it seems. Crude down slightly. Gold up a touch. Bitcoin up about 1% but still hovering in no-man's land between the Mendoza Line and the All-Important $10,000 mark. Where is President Xi when Bitcoin needs him?

SoftBank marked down the total value of WeWork's equity to $7.8B, a major write-off given the office-sharing company was valued at $47B before its attempt to go public backfired. While SoftBank hasn't calculated the effect of WeWork's $9.5B rescue package on its earnings, the Japanese group said it suffered an $8.9B hit at its Vision Fund. Ouch.

Peloton shares fell 7.6% on Tuesday amid profit concerns at the latest loss-making company to go public. Exercise bikes don't make for a good investment?

Gearing up for the open of its $2B Shanghai plant, its first overseas factory, Tesla is moving away from the approach CEO Elon Musk announced in March, when he said the EV maker would cut costs and shut many of its retail stores worldwide. Moving away from the approach Elon Musk announced in March. There's something I didn't see coming! Tesla's China unit will offering racing events and parties despite Musk's open disdain for marketing. Who needs marketing? Not Elon Musk...wait a second...maybe he does.

A segment of the 590K bbl/day Keystone pipeline that spilled 9K barrels of crude oil in North Dakota must remain shut until operator TC Energy submits a restart and return-to-service plan because of the hazards posed, according to a corrective action order from the U.S. Pipeline and Hazardous Materials Safety Administration. Not surprised that this remains closed, but I am surprised that there is US Pipeline and Hazardous Materials Safety Administration. I learn something new every day.

Facebook has disclosed another privacy breach involving approximately 100 developers, which allowed group administrators to authorize an app for a group they managed and gave access to this information. Might be time to hire Marissa Mayer who has experience handling privacy breaches.

AT&T will pay $60M to resolve Federal Trade Commission litigation charging it with misleading consumers over "unlimited" data plans. The FTC alleged in a 2014 complaint that AT&T failed to adequately disclose that customers would see speeds "throttled" once they reached a certain amount of data on their "unlimited" plan, to the point that common apps like Web browsing and video streaming became difficult or nearly impossible to use. No word as to what the customers who were affected will be getting from AT&T. I guess "unlimited" meant something else to AT&T.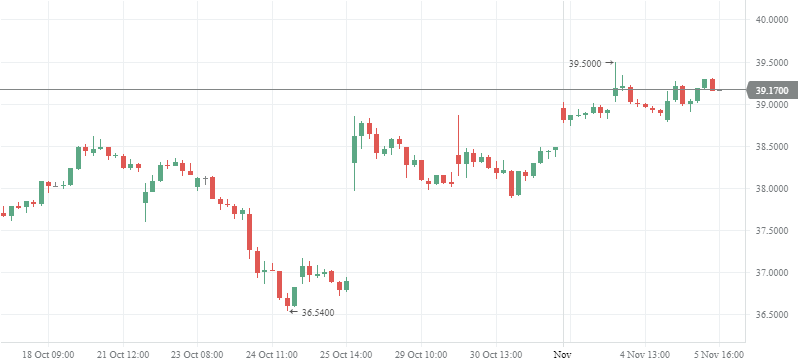 Disney+ content looks tame and clean. Boring. Bet against it through a $NFLX long position.
$NFLX
, Netflix, Inc. / H1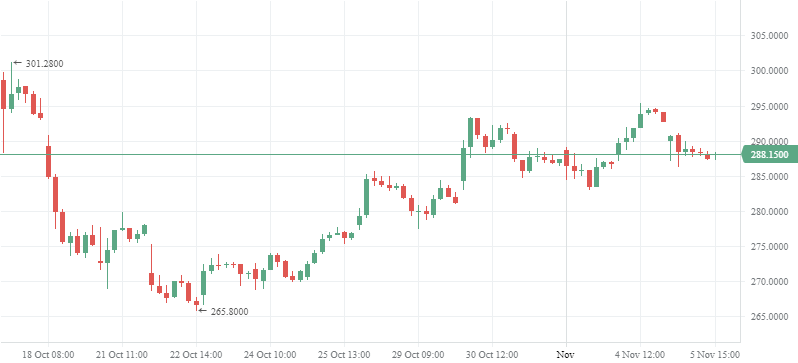 Watch $DIS earnings next. Tomorrow.
On the subscription picks, front, $GLW Corning is a champ:
$GLW
, Corning Incorporated / H1