The Truth of Trump Trade War
Canada protects 90% of their dairy industry and America protects 97%. If we take a weighted average of all goods and services, then Canada's tax on the thousands and thousands of American goods is about 1%. At the end of the day, America still sells more dairy to Canada then vice versa. In fact, America has an agricultural surplus with every country (even China).

Donald Trump (an extremely high i.q. individual) needs to understand that if Canada cannot sell you steel and aluminium then they will not be buying planes and cars from you. It's a sweet deal to get inexpensive natural resources and turn them into high value products for the world markets. You will soon price yourself out of those markets (and even if you do not, the hatred for Trump is already leading to boycotts of American goods all over the planet).


$AKS
, AK Steel Holding Corporation / H1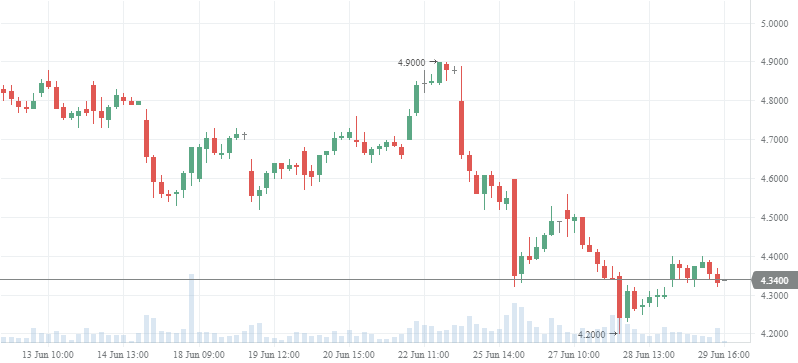 $X
, United States Steel Corporation / H1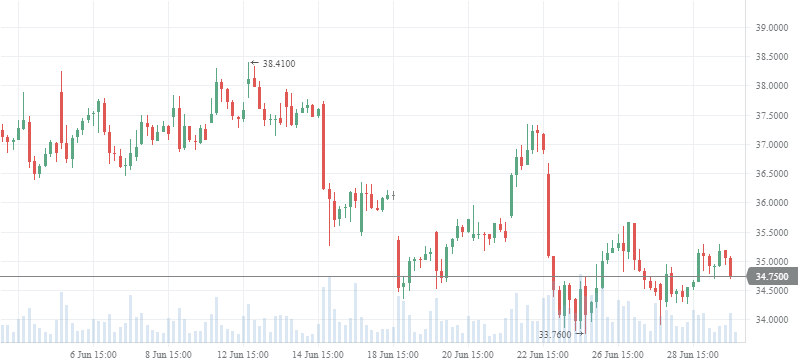 Trumps war with China is even more bizarre. He sees a $500 billion trade deficit with China and assumes China should be buying $500 billion more of American goods to balance that out. But how is that trade deficit created? Companies like Nike make shoes and garments and crap in sweat shops, pay the Chinese workers slave wages and then import back the finished products. For every $100 pair of Nike shoes sent to America by Nike, America incurs a $100 trade deficit with China. Never mind that 99% of the profits went to the American multi-national. The poor Chinese worker is lucky if he got 50 cents or a buck for making that pair of shoes. But he is supposed to take his 50 cents and balance out the trade deficit by buying $100 worth of American made goods. Trump's trade deficit is not really with the Chinese. It is with the greedy American corporations shafting American workers and exploiting Chinese slave labor. LOL.


Not since Iran had the ayatollah Khomeini as their leader has any nation had a leader as economically ignorant.
Notes from user Short Stack Investing.