Three Overvalued Stocks with 15% Downside
There are 119 companies expected to report earnings this coming week (12/12 - 12/16) and only a few are trading well above their intrinsic value. Finbox.io fair value data shows that three of these 119 companies have a negative 15% or more margin of safety: HEICO Corp (NYSE:HEI), Nordson Corp(Nasdaq:NDSN) and ABM Industries Inc (NYSE:ABM).
HEICO is expected to report earnings on Tuesday and nine valuation models conclude that shares are approximately 35% overvalued. This is below Wall Street's consensus price target of $73.50 which implies 10% downside. The stock is currently trading near its 52-week high.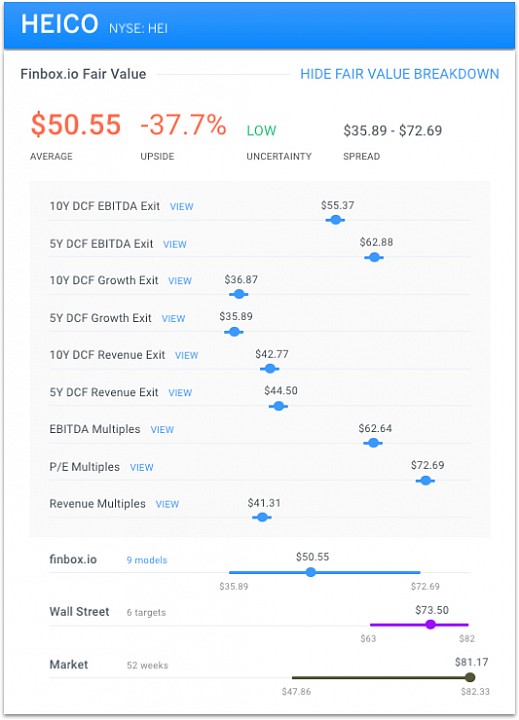 Continue reading here