Five Undervalued Stocks with 15% Margin of Safety
There are 141 companies expected to report earnings this week (12/5 - 12/9) but only a few are trading well below their intrinsic value. Finbox.io fair value estimates show that only 5 of these 141 companies have 15% or more margin of safety: Vera Bradley (Nasdaq:VRA), Argan (NYSE:AGX), Oxford Industries (NYSE:OXM), Michaels Companies (Nasdaq:MIK) and Korn/Ferry International (NYSE:KFY).
Vera Bradley is expected to report earnings on Wednesday and ten valuation models conclude that shares are 20% undervalued. This may prove to be conservative as all six Wall Street price targets are above this estimate.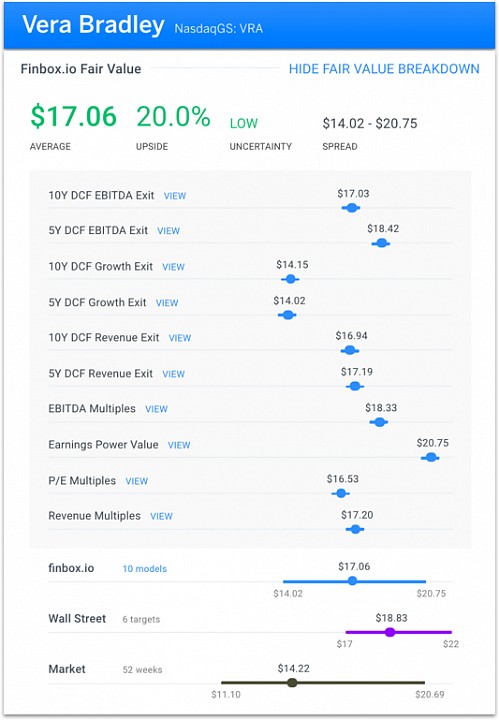 Continue reading for free here