Micron PT $100
After readers correctly predicted MU stock not falling sub-$50 (it touched that level in after-hours trade,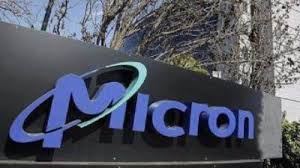 one analyst thinks Micron is worth $100 a share:
BofAML "Micron's China risk should be manageable"
"Two reasons:
(1) China OEMs and internet/e-Comm companies such as Huawei, Alibaba, Tencent, etc, need memory chips for their local and global businesses (smartphone production, in-house datacenters/cloud, etc) and
(2) domestic branded memory chip production (by Jinhua, Tsinghua and Innotron) has been minimal; not yet successful despite 2-3 years of effort. If Micron cannot sell its DRAM and NAND in China (overall memory market share 20% range), China's TMT companies need to get more chips from Samsung, SK Hynix, Toshiba and Nanya, but their respective production capacity looks tight, particularly DRAM (3Q18 ASP upside seen for Samsung, Hynix and Micron) and even NAND for 2019 (low yield or manufacturing bottleneck for 96-layer vs already mature stage of 64-layer). Thus China's potential ban on Micron chips could be limited, and Micron could easily relocate its chip shipments outside China due to competitors' supply constraints."

"Overall, we do not assume any material impact from China issues while overall fundamentals/valuations remain solid/attractive enough to maintain our Buy."


Maintain US$100 PO
Previously:
. Vote (registration - free - required).