The Week Ahead
This is a public non-actionable version of the DIY Week Ahead.
Here are the stocks with the highest volatility. Our interest this week is in retail and in particular, JD.COM (JD), Best Buy (BBY), and Home Depot (HD).
Source: https://www.earningswhispers.com/
Watch Qualcomm's (QCOM) rejection of the Broadcom (AVGO) offer.
Watch the semiconductor super cycle. The DIY early play on Micron Technologies (MU) at a $28 - $32 entry point will be positively influenced by Applied Materials (AMAT) – Buy May 2015 at $20, Close: $56.36 on Nov. 10 2017 – when it reports quarterly results.
Or access free ongoing forecasts and live polls:
And watch out for GE's Investor day and these stocks this week.
Biotech:
Since the DIY Marketplace Service is predominantly Biotech and technology, Synergy Pharmaceuticals' (SGYP) fall after the downgrade gets us noticing its dip:
Celgene (CELG) too. Allergan's (AGN) bottom is fast approaching (links to AGN PT $160).
$CELG
, Celgene Corporation / H1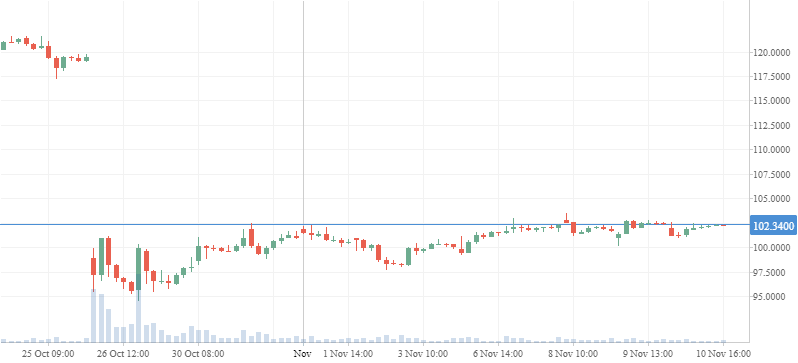 Coverage will resume on Valeant Pharmaceuticals (VRX).
$BHC
, Bausch Health Companies Inc. / H1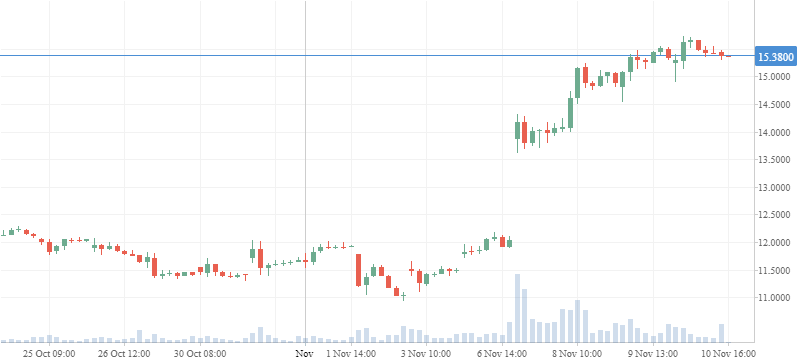 Reiterated VRX buy on November 3 with the prediction VRX stock would go up after the earnings report. Link to poll.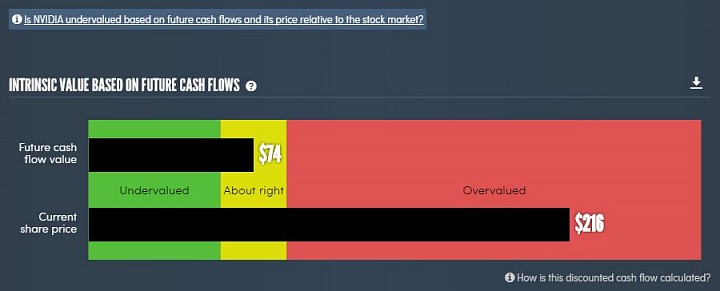 Source here. From http://simplywall.st
Although NVidia (NVDA) at a PT $250 is possible, I continue to update my PT on AMD (AMD). Link on Nvidia.
Happy trading after the market broke its streak and fell an astounding 0.09% (0.14% on the week for the S&P 500). Look at Bitcoin's ~15% drop. Bitcoin is a bubble: easy price appreciation but prices fall when everyone sells and rushes to the exit at once.