Thursday's Trades for Mar 26, 2020 as Markets Ignore 3 Million Unemployed in the U.S.
The Fed pump and trillions in bailouts and to people who need it is sending markets higher again.
Sadly, this disconnect is too early. The US COVID-19 infection counts are set to grow into the 250,000 - 500,000 next.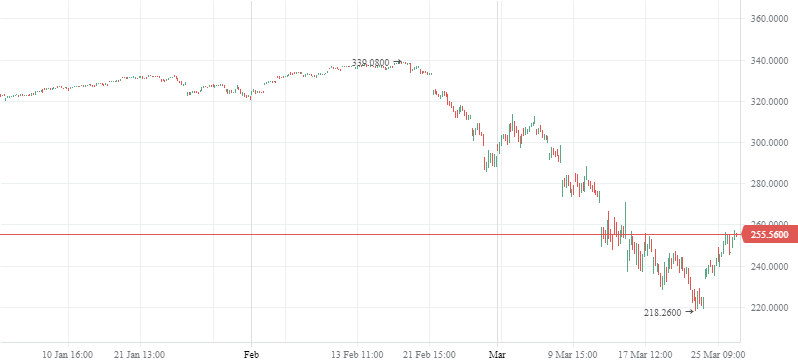 Are you long or short $SPY?
$MU reported strong results. This suggests that various chip stocks like $NVDA and $INTC will rebound sharply ahead of the others.
Gamble on $CCL and $RCL. Cruise ships may not come back to business for a while.
Buy pipeline, oil and gas stocks. Already $XOM, $BP, rewarded investors who bought at the bottom.