Tencent in a World of Hurt
Tencent $TCHEY missed on both top and bottom line.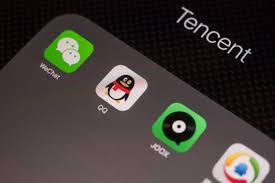 Those holding the stock will be feeling some pain today, for sure :( Watch | $BABA, $JD, $MOMO

From Marketwatch:

"Shenzhen-based Tencent, one of Asia's most valuable technology companies, said Wednesday net profit dropped to 17.87 billion yuan ($2.59 billion) from CNY18.23 billion a year earlier. That was lower than the CNY18.6 billion forecast by analysts polled by S&P Global Market Intelligence.

Revenue rose 30% to CNY73.68 billion, but that fell short of analysts' expectations of CNY78 billion."