Analysts Reiterate Jazz Pharmaceuticals and Astrazeneca at Buy
Here are today's top Wall Street analyst ratings where finbox.io's unbiased fair value estimates support the recommendation.
Top Upgrades and Buy Ratings
Mizuho raised its price target on Jazz Pharmaceuticals (Nasdaq:JAZZ) from $127 to $152 per share and reiterated its Buy rating. Eight valuation models imply an even higher fair value estimate of $180 per share representing 34% upside.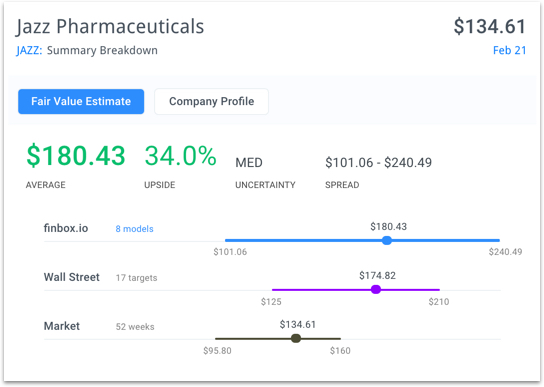 Continue reading today's top wall street ratings.